Radiator Ducting - here is a fairly comprehensive set of images (eye candy) to enjoy on the topic:
[Only registered and activated users can see links. Click Here To Register...]
Hood Louvers
Once you "solve" radiator ducting, there might not be any requirement for hood louvers. The remaining air pressures in the engine bay may be significantly lowered -- especially if you augment with a front splitter. On the other hand, if you'd rather have a more stock radiator setup, you could measure the optimum location for louvers as the Miata gang have done: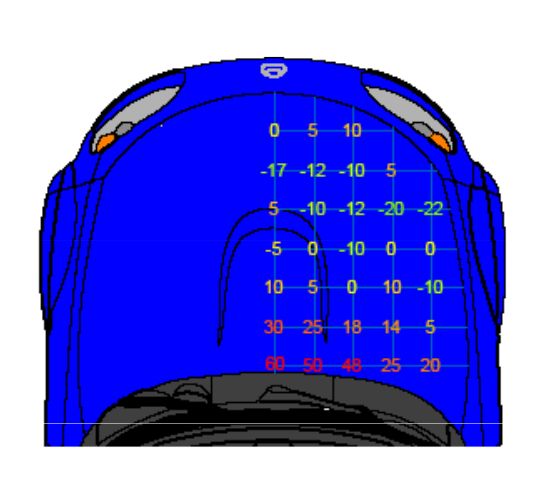 Would take some drilling, a number of taps, plastic hose, a magnehelic gauge, and some test runs with a partner to record data at say 40 and 60 mph to get a a good data set. The lower the numbers on the grid would represent lower pressure on the hood, and a good place to exit under hood air with a hood louver. A lot of holes - so find a scrap hood to work with!
On to Fender Louvers...
This treatment on a 2003 Lister Prototype shows effective treatment of the wheel well, fender and surrounds. Not exactly a C3, but this focusses soley on a sealed wheel well - with no engine bay to deal with.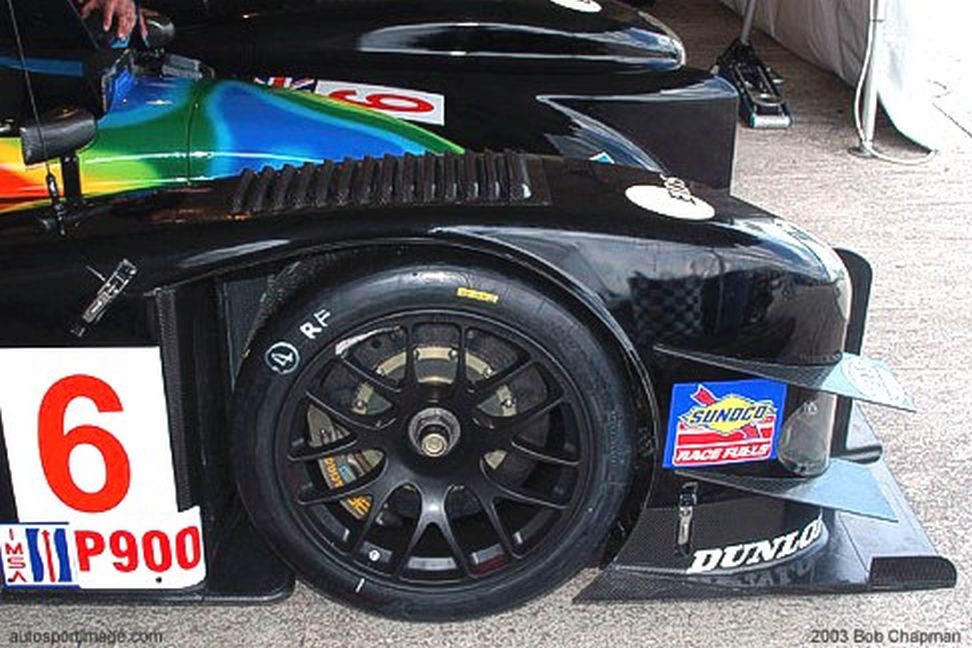 Note the location of the louvers on the fender arch. Not more 1/4 wheel diameter forward of wheel centerline. I wouldn't suggest that is based on data, but the out flow including the induced flow from wheel rotation would exit before getting too far forward in the wheel well. The louvers standing proud, rather than flush would (perhaps) also act as gurney flaps decreasing flow separation, and creating a low pressure area to withdraw the air in the wheel well.
The wheel well is basically sealed - except for suspension components.
The small "splitter/tray" behind the wheel/tire provides some downforce. Note the vortex generating side skirts. Cool huh?
So how does this fit a Corvette? A C3 with a duct/airbox radiator venting through the hood, inner fenders as on a C5+, and a splitter would isolate the wheel well from the engine bay. Fender louvers and other mods to this area could substantially reduce drag, pressure build up and downforce.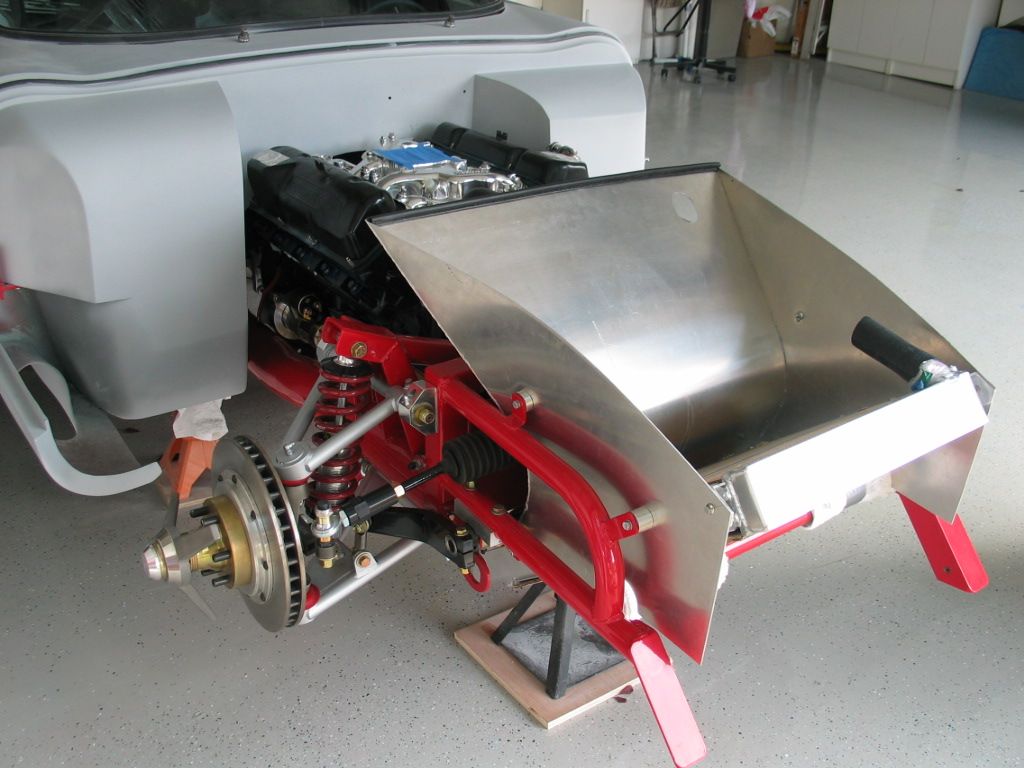 I agree with Pappy - no grill work in the louvers! I saw the same situation on teh original set of fender louvers on my 78 vette. I put in the grills as a daily driver, but are now gone as I continue to build Elvira.
On my little sports racer (Lolita), the wheel wells are isolated from the radiator airbox, and have a wide open exit for exhausting air from the well. I added the louvers.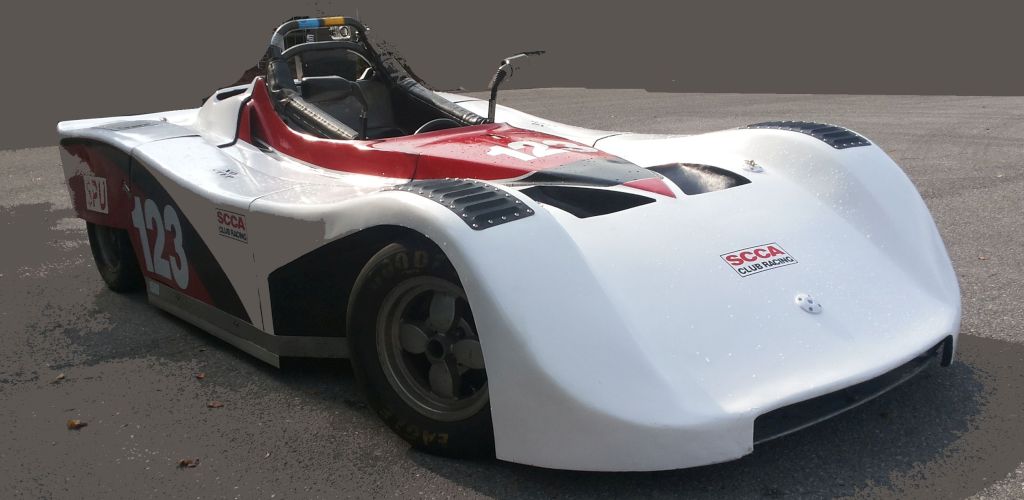 No grill work, and they are "smallish louvers" and teh tuft tests showed flow. No data pulled to provide downforce details.
I have some pressure taps on hand, and it is on my list to capture some data, but am encumbered with other projects just now. I am considering modifying the area to include a "shelf" and vane/fence system as well. Kinda like this:

Not exactly applicable to a C3, but similar results can be made, but may look a little weird: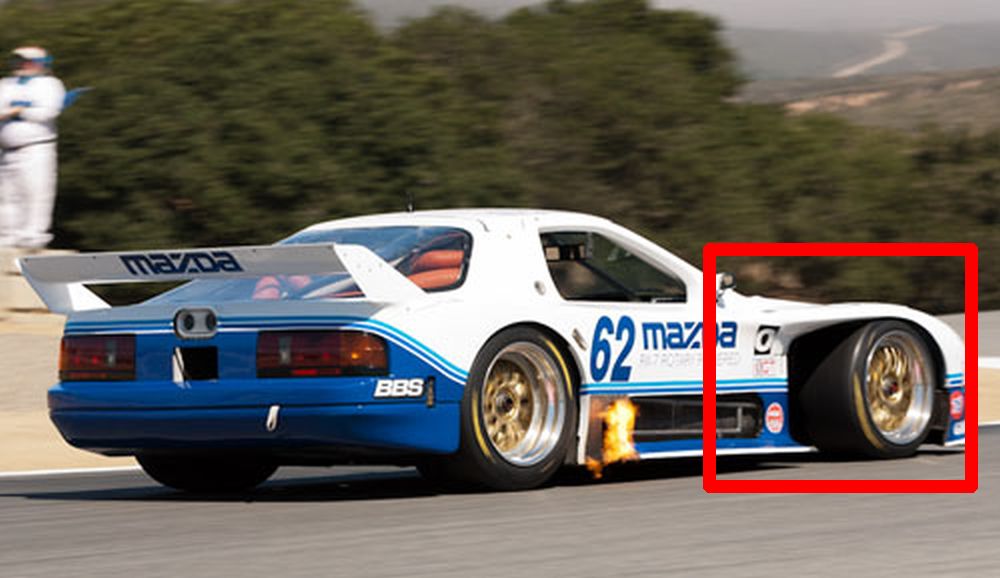 I just found my copy of 'Katz' so I'll do a quick review and see if there is any more to add.
Pappy - nice work with the cut-off wheel!
vette427sbc -- I'll re-read your post. I was just loading this one!
Cheers - Jim