-
Other Cars
(
http://www.vettemod.com/forum/forumdisplay.php?f=50
)
---
Another money pit

Finally slowed down on my home improvement projects to get my Camaro running. It has sat for 5 years.
Everything was done to support 1200 hp, but the engine is just a beat/abused 502. Timing is locked and I need to mess with the 7531 box some more. I've got to pull the rad and install the crank support and intercooler.
The original plan was use the 502 to learn blower basics, but who knows where this will go. People say a 502/F2 can do over 800hp (with cam, et cetera ).
---
Not much left to do now. Modified the crank support for use with a procharger.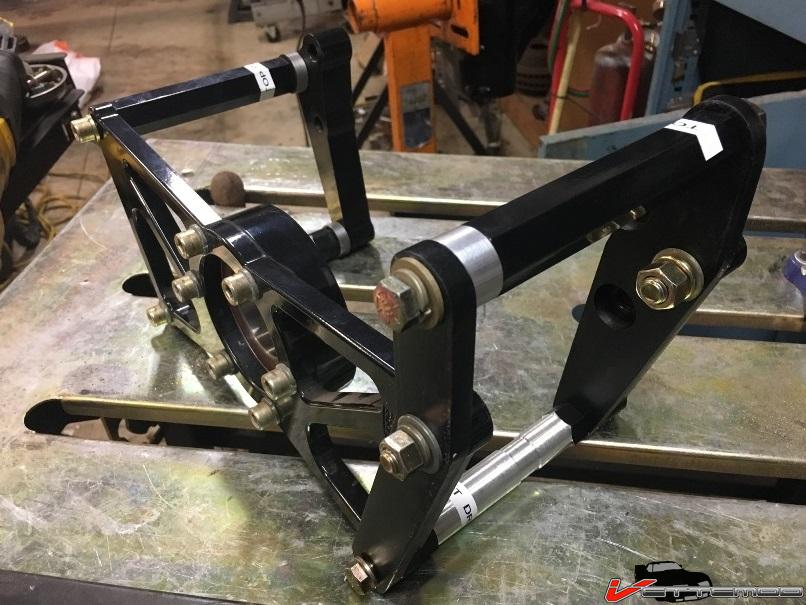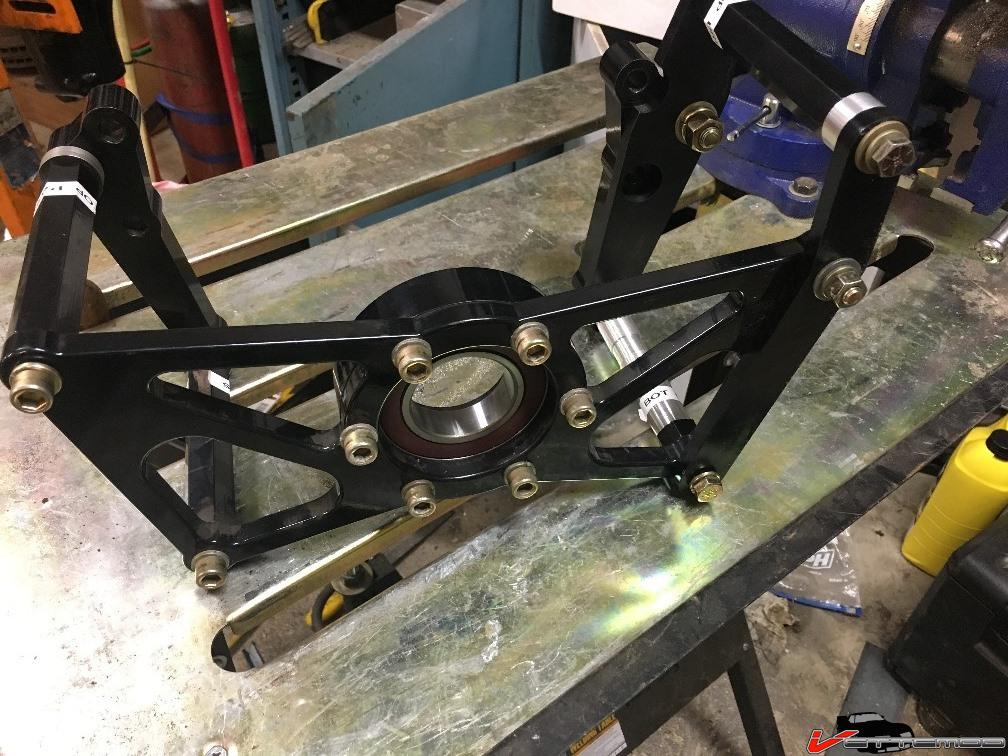 | | |
| --- | --- |
| Red77 | 10-27-2017 04:57 PM |
---
That's a serious piece of hardware! Better than snapping off the snout though.
---
Apparently you can do considerable damage to the crank and main bearings without one. Especially with cog belts.
---
I got to the point on the house where any more improvements will be diminishing returns, so I'm working on the cars more.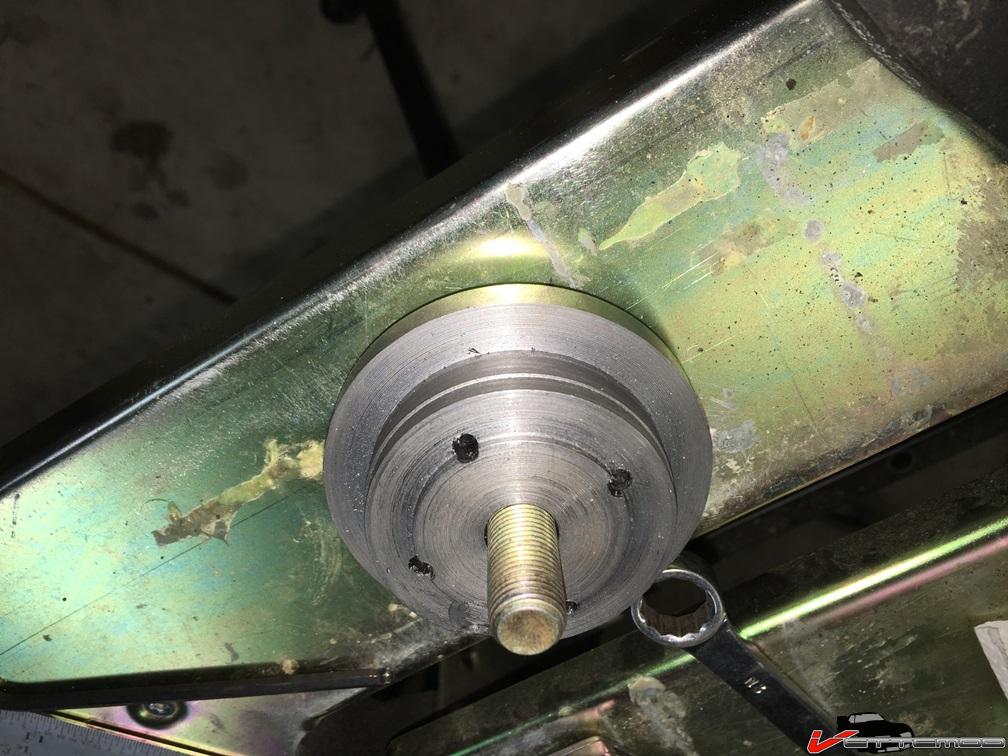 Made this in order to pin the balancer properly. The gen v has a large key, but I was afraid 1 key wasn't enough.
Got the mandrel in at +/- 0.001". Took a lot of fitting/machining to get the mandrel right. Then more fitting to get the bearing on with no bind.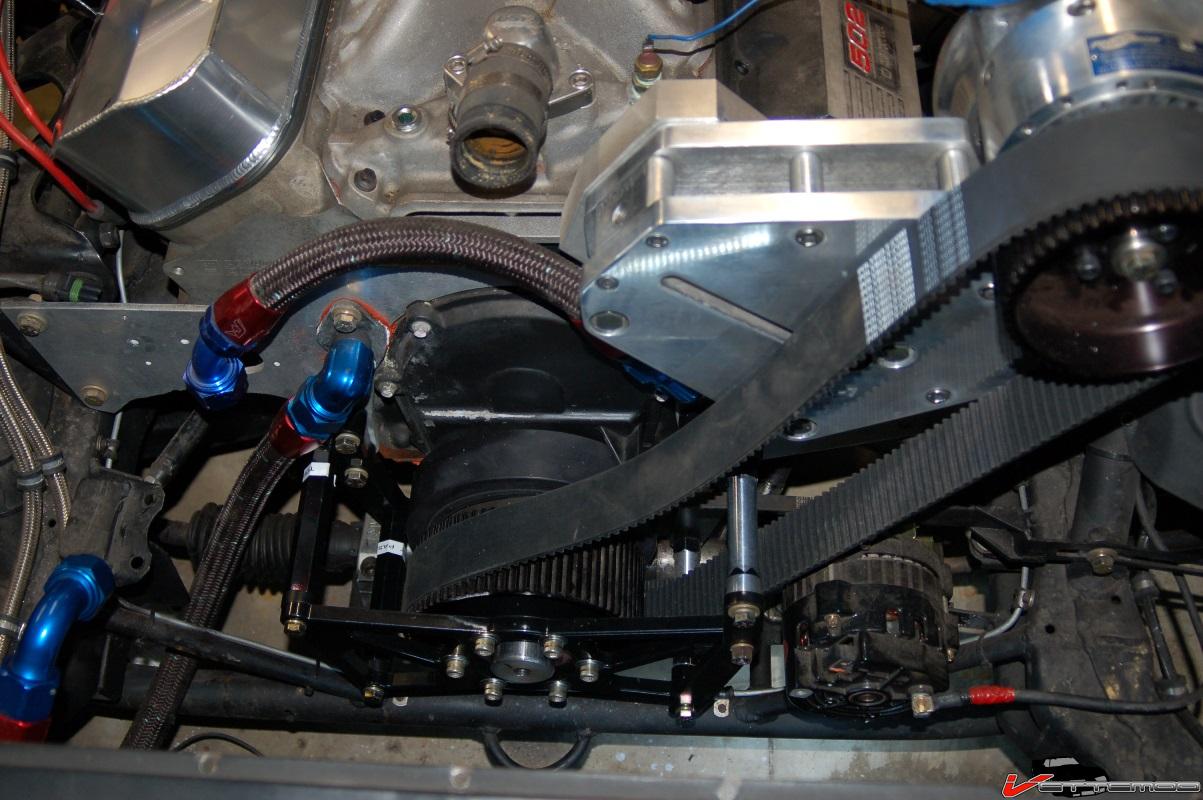 Did some polishing and made a blower strut rod support.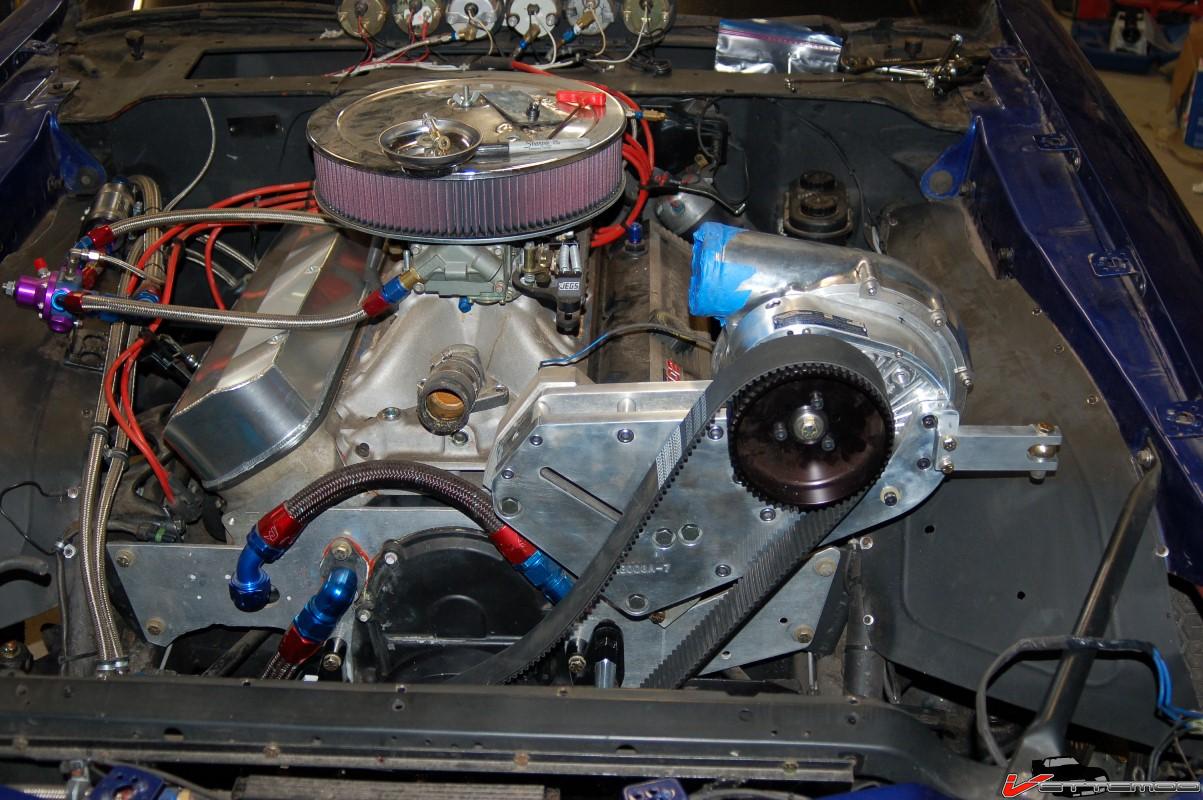 My amazon 50$ valve covers. Need to drill and weld in 16an fittings on both for vent lines. I'm currently notching the other for blower clearance. Glad I'm not hacking up $300 valve covers.
---
Forgot one photo, drove it out of the shop last summer and washed it off.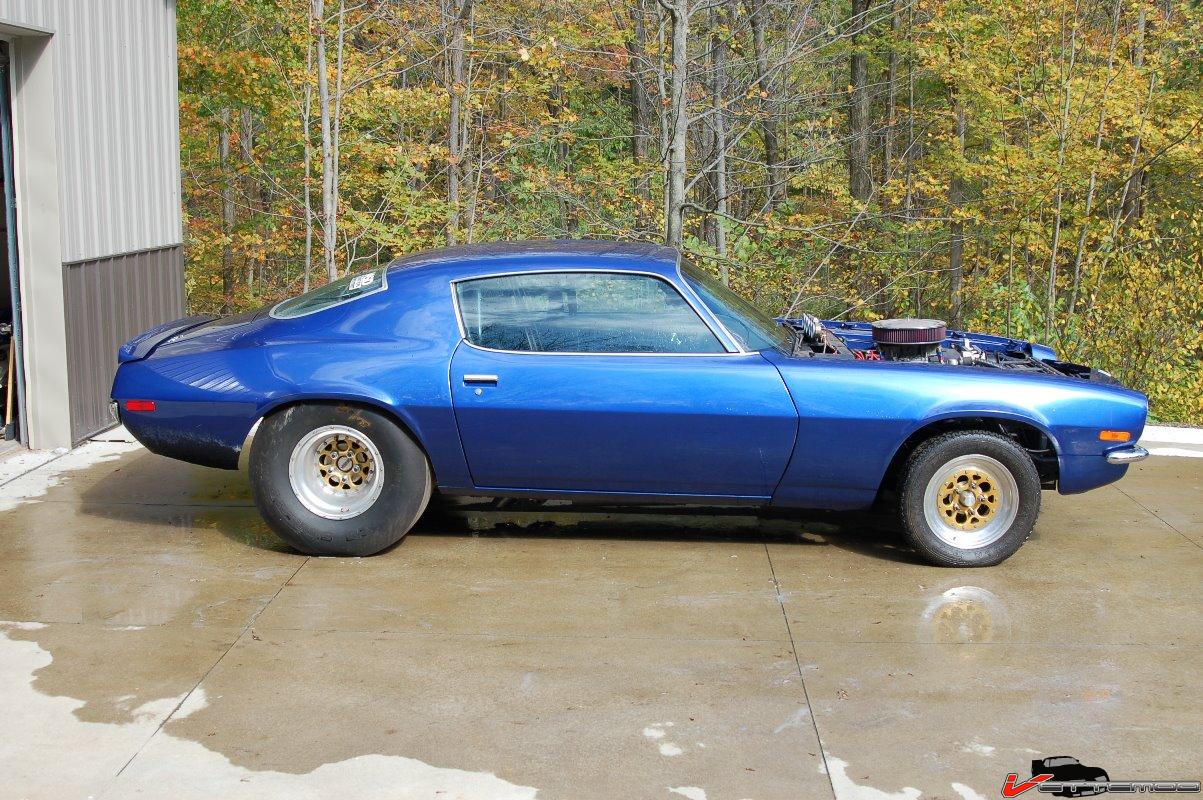 ---
I might try this. They are sending me a new tig. Long story.
Otherwise, I'd go with a Chiseled, but it's big.
Sorry can't embed yet, here's the mock-up.
[Only registered and activated users can see links. Click Here To Register...]
| | |
| --- | --- |
| bobs77vet | 03-11-2018 03:08 PM |
---
nice looks like a fun project.....i am kind of getting in the mood again...
---
Quote:
---
Originally Posted by bobs77vet (Post 130008)
nice looks like a fun project.....i am kind of getting in the mood again...
---
Yeah, please do. We need another good long project thread! I enjoyed watching the last car being resurrected.
I wish I had more to post, but Iíve been on a welder repair odyssey! My new Precision 225 arrives today. Keeping fingers crossed. Way more machine than I need, but in the end may be lower cost than the entry level machines.
---
They sell a core that is 4" less in width than what Chiseled Perf. sells. I may go this route if my alum welding skills progress.

Vibrant Perf. Horizontal Flow Intercooler Core
HP Rating: 1300
Core Width: 18"
Core Height: 12"
Core Thickness: 6"

$369
All times are GMT. The time now is

12:42 PM

.
Powered by vBulletin® Version 3.8.5
Copyright ©2000 - 2019, Jelsoft Enterprises Ltd.