| | |
| --- | --- |
| Twin_Turbo | 12-30-2012 10:41 PM |
---
C4 coil over installation

So my buddy bought a coil over set for his C4, turns out it's nothing more than stock bilsteins with sleeves, springs, top hat & adjuster ring.
The instructions for installing these call for drilling new holes to move the front sway bar and rear shocks forward and also hogging out the frame and cutting an access hole to get nuts on the bolts in the newly drilled spots. I didn't like that one bit and did some measuring and testing and finished the rear shocks. Sure enough they fit fine without having to drill any new holes or butchering the frame with a chewed out hole. The shock does have to be repositioned but it does not interfere with the stock mounting bolt locations. There's plenty of room to get those in without having to resort to funky wrenches and what not. The idea I had was to simply fabricate a new upper shock mount plate and instead of moving the holes in the frame, move the holes in the mounting plate. Very easy to fabricate. This is it: (excuse for crappy cell phone pics...my camera died)
Anyone with basic tools can fab this
Next is enlarging the hole in the frame. It's going to be a pita to grind about a 1/2" elongation out and a recipro saw never cuts a clean hole. I figured best to use a hole saw but how do I get it to center? I fabbed a small plate resembling the shock mount but I used the same size hole saw as I was planning to use on the frame and cut a hole. Then I bolted the plate to the frame and used that to guide the hole saw. I made a clean cut in minutes.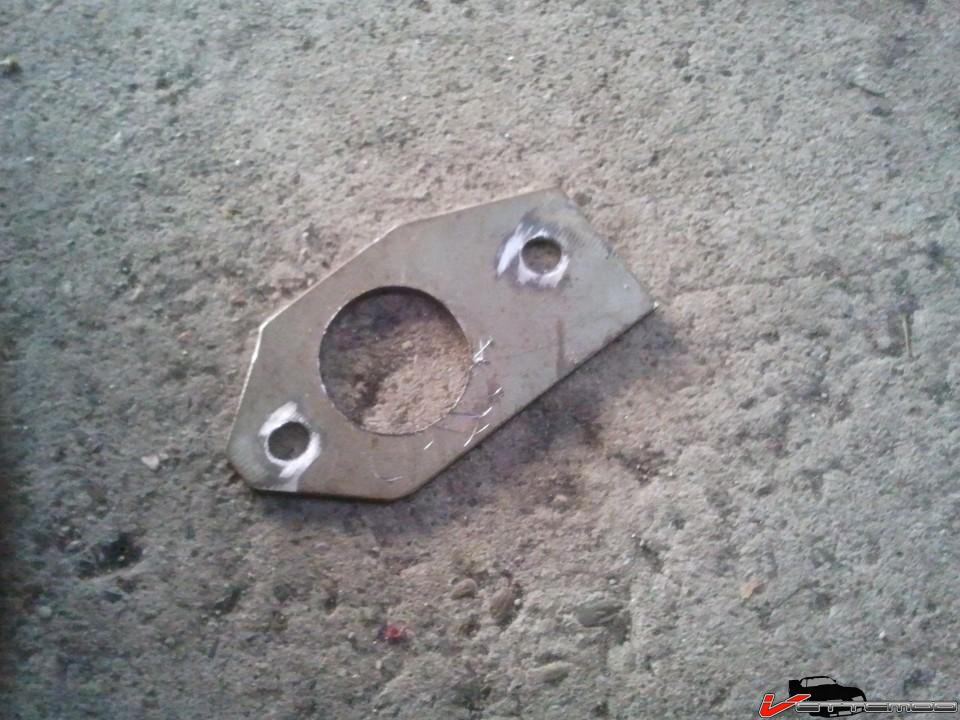 bolted to frame and hole cut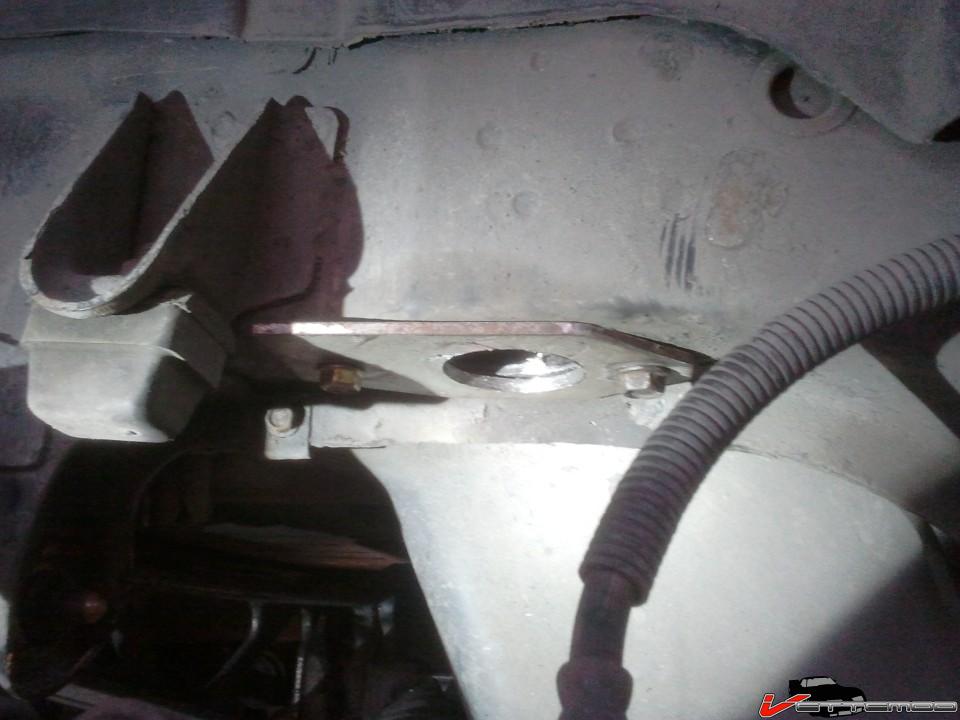 Forgot to take a pic of the completed hole but I used a flapper fisc on my die grinder to clean up the burrs and the sides of the now peanut or "8" shaped hole so it's a nice elongated hole. Looks clean and factory and if you didn't know better you wouldn't notice it has been massaged. With a stock shock there you will never see it.
Next was reversing the dog bone bolts so the bolt head is on the inside for more clearance. I allso chamfered the side of the bolt for more clearance. The shock was shimmed inboard a little.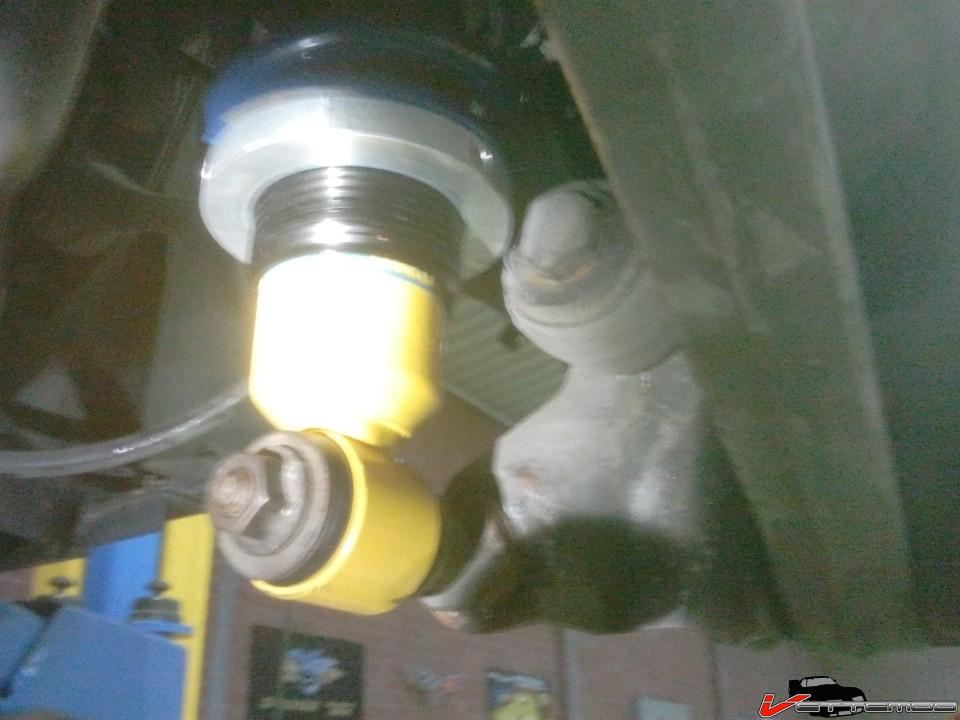 done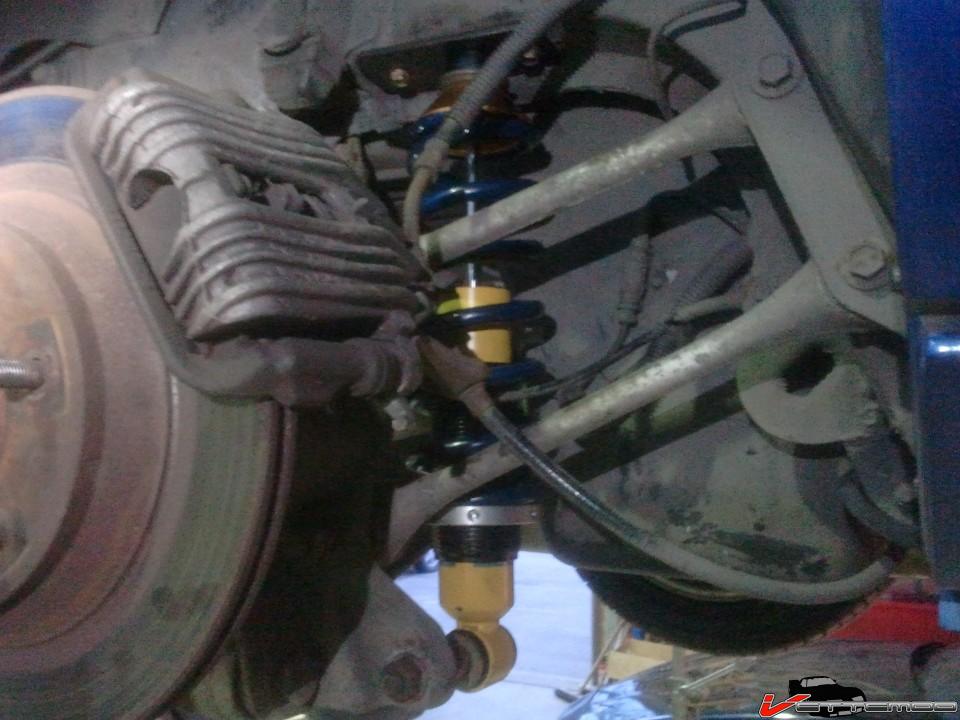 Just clears the ABS connector.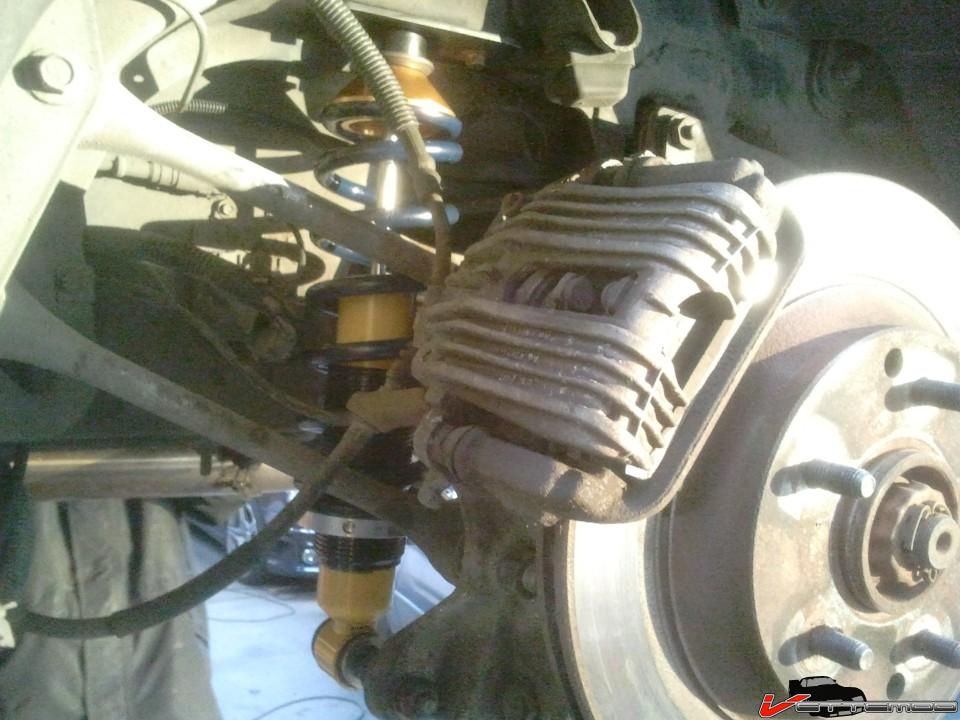 Also a little mockup of my new Work wheels, they will go on the blue 91 (imilar car to this supercharged LT1)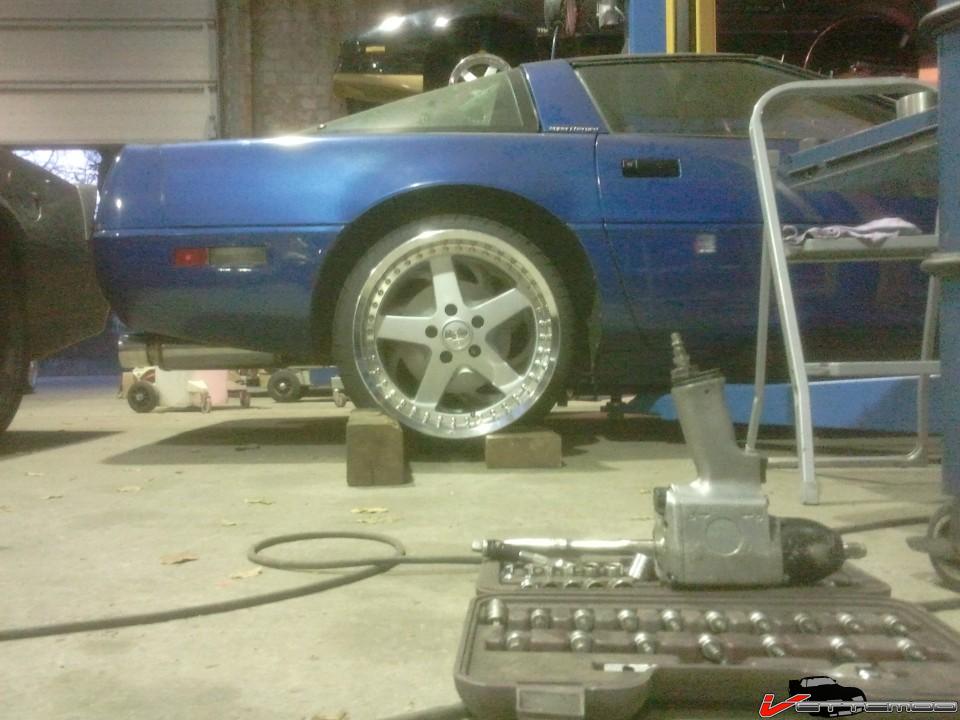 Next time I will do the fronts and see if I can relocate the sway bar without having to drill new holes in the front and cut an access hole... surely this can be done without ff-ing the car up.