-
Drive Train
(
http://www.vettemod.com/forum/forumdisplay.php?f=8
)
| | |
| --- | --- |
| bobs77vet | 04-19-2018 12:50 AM |
---
c5 A4 differential swap from 2.73 to 3.15

how tough is it to swap a stock 2.73 ratio differential for a 3.15 differential on a C5?


the 2.73 is stock and 3.15 is the OEM "high performance" rear end. i am thinking the least expensive way to pick up some acceleration is to change the stock 2.73 rear diff ratio for a 3.15 unit.

i can get 3.15 diff for around $300 any thoughts?

thanks bob
| | |
| --- | --- |
| Red77 | 04-19-2018 05:37 PM |
---
You should be able to find one. Here's one I just found on ebay:
[Only registered and activated users can see links. Click Here To Register...]
Do you think the 3.15 will give you enough difference in acceleration? What about swapping the ring & pinion for a 3.42? With your skillset I think that could be an option. That might be above the $300 mark though.
| | |
| --- | --- |
| bobs77vet | 04-19-2018 06:49 PM |
---
i used my best negotiating skills and scored one for $160 shipped to my house from a CF member.

I kind of like staying with the OEM specs and i think the 3.15 is the sweet spot. i had a 700r4 ( i think they are same ratios) in my C3 and if i recall right i think i had 3.33 rearend in it and i recall at the time thinking a 3.09 or 3.11 would have been the sweet spot. so when I saw the OEM high performance ratio was 3.15, i said "self you need to get you one of those"....

its a 15% increase over the 2.73 and would be turning 2100 rpm at 70. so it wouldnt be too annoying and i dont see much over 85mph even on I95

now the question is what do i do.....RTKperfomance will go over the diff and replace seals for $500 and then if it needs springs or clutch pack whatever they cost, and the install of it is $850.

looks like you need some special tools for the diff rebuild.

so basically it would be $1500-1600 installed

or do i just take my $160 expenditure and throw my self into the deep end and spend 4-8 hours and install it as is and hope for the best.
| | |
| --- | --- |
| BBShark | 04-19-2018 11:22 PM |
---
Sounds like just installing might be a good option. Do you trust the seller?
| | |
| --- | --- |
| bobs77vet | 04-20-2018 02:23 AM |
---
Quote:
---
Originally Posted by BBShark (Post 130203)
Sounds like just installing might be a good option. Do you trust the seller?
---
you know i dont have any reason to think any thing has been misrepresented.
and its not like its any magic.....i did more magic with my resto modding of my black c3. this is just a factory to factory swap. it looks like its alot of effort but not any real high technical skills and if it turns out not to work or leak or chatter i can always replace it with my known good unit or then take it to them and have them fix it.
i need to get the car up on stands and really eye ball the bottom of the car.
| | |
| --- | --- |
| Red77 | 04-20-2018 06:20 PM |
---
I think I would pop the cover for a look and if there are no obvious issues, just change the fluid and swap it in. Like you said, if there are any issues, you can always swap the other back in and send this one out.
| | |
| --- | --- |
| bobs77vet | 04-23-2018 01:06 AM |
---
well my main mechanics and me had some really highly technical conversations this weekend over this subject...that is my boys and I were at a wedding reception and drinking brewskis and getting smarter and braver by the moment...... i think we are just going to swap it see what happens...
the crew....one guy at the wedding we were talking to asked us if were were mechanically inclined and had tools...we smiled and said yes kind of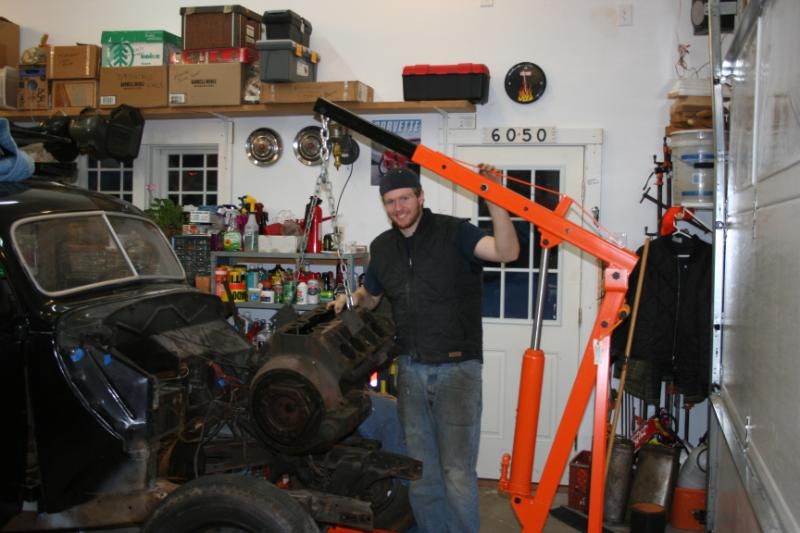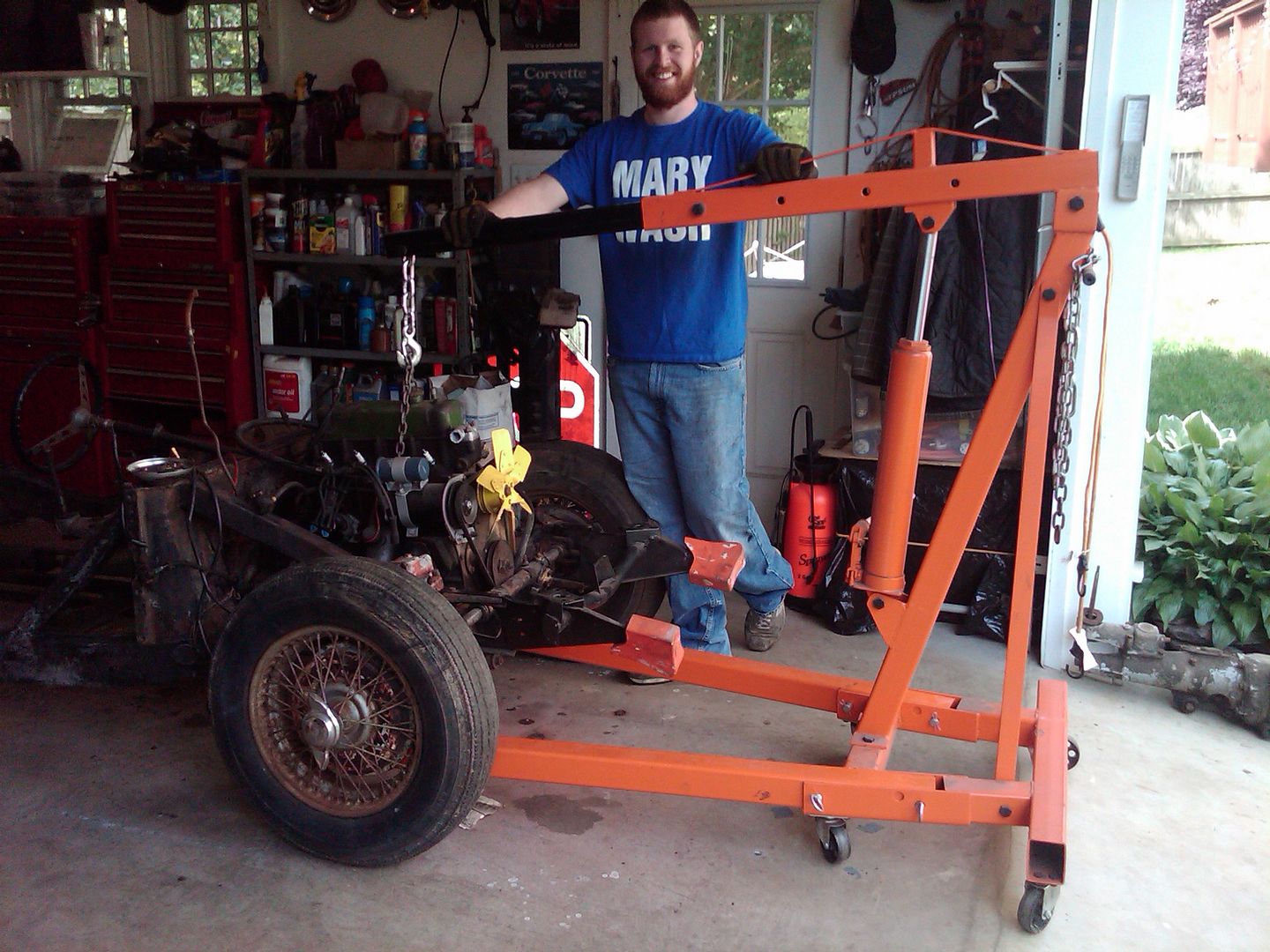 | | |
| --- | --- |
| bobs77vet | 04-24-2018 02:37 AM |
---
I have read several times the sections of the following manuals Mitchell on demand E manual, the GM 04 service manual, and the rear end gear swap step by step by Andy Bolig on how to R&R a rear differential.
in my case it is swapping a 3.15 rear and replacing my 2.73.
here is the questions i have....the service gm manuals have you remove
the transverse spring, lower shock bolts and the lower ball joint, upper ball joint and rotors basically taking the entire rear cradle apart piece by piece....the Andy Boilg step by step takes the cradle out as an assembly with rotors, transverse spring and lower control still connected to the suspension knuckle. basically disconnecting everything thats bolted up top.
[Only registered and activated users can see links. Click Here To Register...]
Am I missing something or do I have this correct? and is there any reason not to do it the way Andy Bolig says to do it? His method seems very reasonable.
how many hours of a job is this to do with two able bodied decently capable corvette guys with all the tools.
I can see this is great opportunity to replace rear shocks what else comes to mind as being ripe for replacement when doing this swap?
thanks bob
| | |
| --- | --- |
| Red77 | 04-24-2018 02:44 PM |
---
Bolig's version is certainly the way I would prefer to do it. The use of a lift would make it much easier. If you were to do this on the ground, you would need to have it up pretty high on jack stands so you could lower the components enough to get them out from under the car. Since I'm no longer a professional wrench turner, I have no lift access, so creativity has to come in. I'm looking forward to see how you do it. You always seem to come up with creative solutions. :-)
| | |
| --- | --- |
| BBShark | 04-24-2018 09:29 PM |
---
Lots of steps but it looks like a bolt-in without tweaks and adjustments.

Considering my current pace, it would probably take me 2 years to do this :lol:
All times are GMT. The time now is

01:01 PM

.
Powered by vBulletin® Version 3.8.5
Copyright ©2000 - 2019, Jelsoft Enterprises Ltd.